Delta-9 Gummies - 10mg per Gummy - 30Ct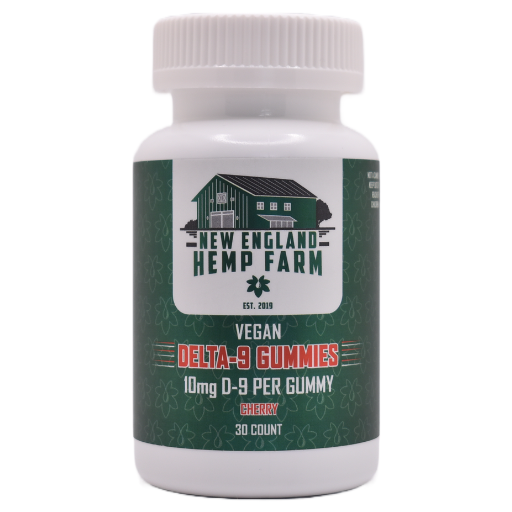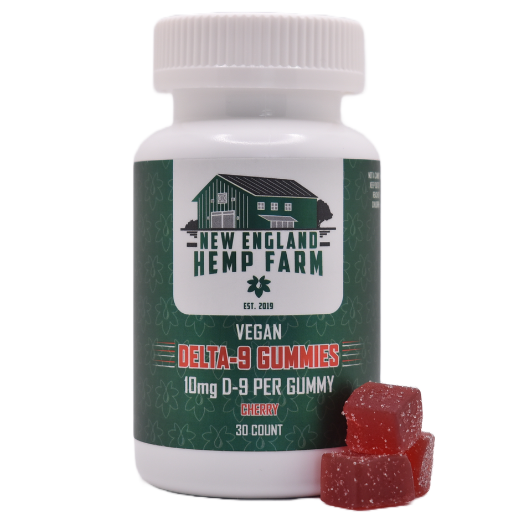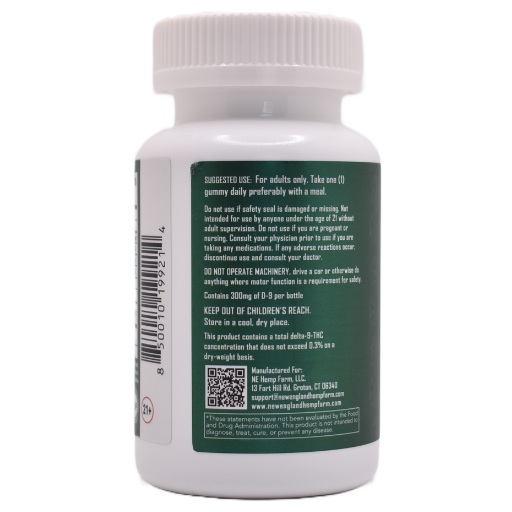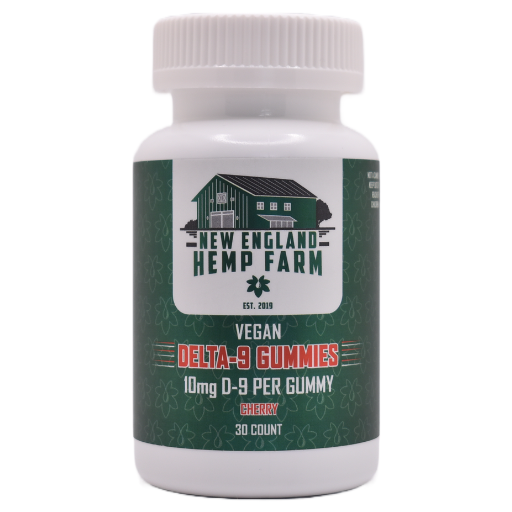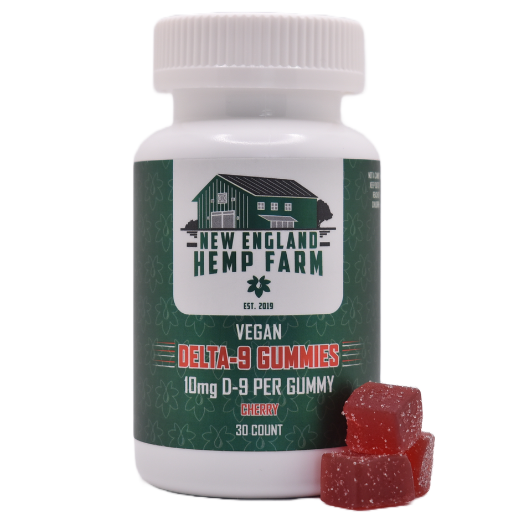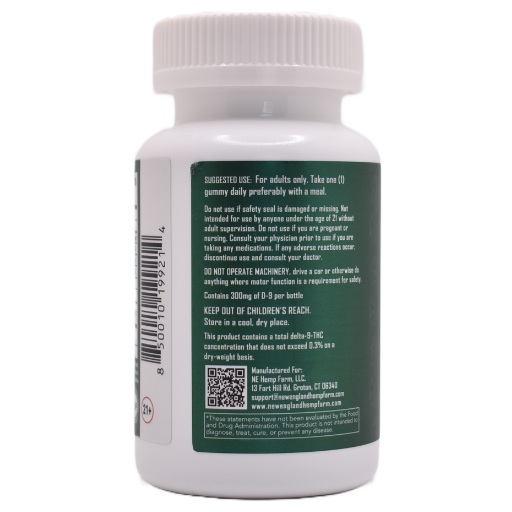 NOT AVILABLE FOR SALE IN CONNECTICUT, ORDERS WILL BE CANCELLED
You asked for it and we are thrilled to now offer Vegan Delta-9 THC Gummies! Our D-9 Gummies are the perfect choice if you are looking for that ultimate calm and relaxed feeling. 100% naturally derived from Hemp, this amazing cannabinoid offers a natural mood enhancement and a wide array of added benefits.
- 10mg of infused Delta-9 THC per Gummy
- Hemp Derived THC - less than 0.3% THC
- A fun and effective way to enjoy Delta-9 THC
- Promotes a feeling of calmness and relaxation
- Balances mood
- Convenient for anytime of day
- Cherry Flavor
- Not for use or purchase by anyone under the age of 21
- Adult use only
- Not available for purchase in Idaho and Washington
Ingredients: Hemp-Derived tetrahydrocannabinol (THC). Other Ingredients: Natural Syrup, Natural Sugar, Water, Pectin, Citric Acid, Sodium Citrate, Natural Flavors, Natural Colors, Coconut Oil, Carnauba Wax.
Suggested Use: For adults (21+) only. Take one (1) gummy daily with a meal
Note: Not for purchase or use by anyone under the age of 21. Adult use only. Do not use if you are pregnant or nursing. Consult your physician prior to use if you are taking any medications. If any adverse reactions occur, discontinue use and consult your doctor. This product contains a total Delta-9 THC concentration that does NOT exceed 0.3% on a dry-weight basis. The use of this product could cause you to fail a drug test.
DO NOT OPERATE MACHINERY, DRIVE A CAR OR DO ANYTHING WHERE MOTOR FUNCTION IS A REQUIREMENT FOR SAFETY.