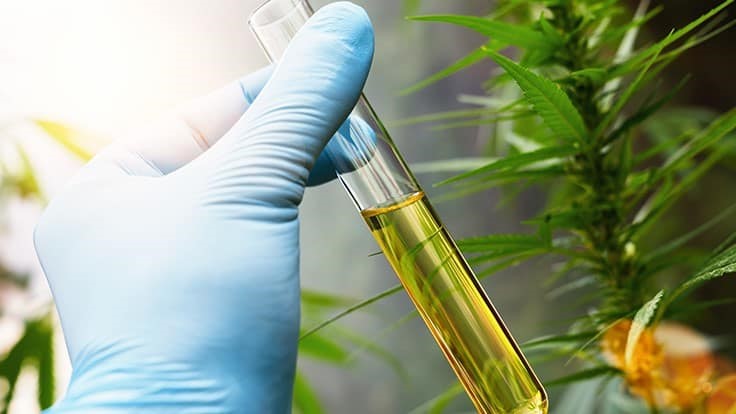 Posted on
The Department of Health and Human Services is requesting data on both the benefits and drawbacks of treating pain with CBD.
Published on December 11, 2020 | Stephen Langel
The Department of Health and Human Services' (HHS) Agency for Healthcare Research and Quality (AHRQ) is seeking public research on cannabidiol (CBD) to supplement its ongoing assessment of plant-based treatments of chronic pain in adults.
In a Dec. 2 Federal Register notice, AHRQ called on researchers to submit both completed and ongoing studies on CBD's role in treating adult chronic pain to supplement an ongoing review – Living Systematic Review on Plant-Based Treatment for Chronic Pain. AHRQ defines chronic pain as "more than 12 weeks of pain persisting past the time for normal tissue healing."
Researchers will have until Jan. 4 to submit their research assessing the benefits and harms involved in using CBD, kratom, and other plant-based substances to treat chronic pain. The agency also requests secondary outcomes from these treatments, such as any evidence of psychological distress or sleep problems.
AHRQ wants studies that are either randomized control trials or observational studies with a control group for harms. The assessment can take place in any non-hospital setting or a setting of self-directed care. The agency requires that studies have a follow-up period of at least a month and that all participants are at least 18 years of age. However, AHRQ will not accept adults with acute or subacute pain studies or patients in palliative care.
source: "Hemp Grower"